For the Copenhagen Zoo, we developed the very first app. The primary purpose is the Zoo annual card. We digitalised the entire process to make it more convenient and flexible to use and reduces plastic by avoiding the physical card.
When the Zoo got its new redesign, they also wanted an app, the very first one. To start with, we decided to go for the digitalisation of the annual card. At that time the annual card was a physical card only (still is if you want the actual card). That case combines perfectly customer convenience and business value.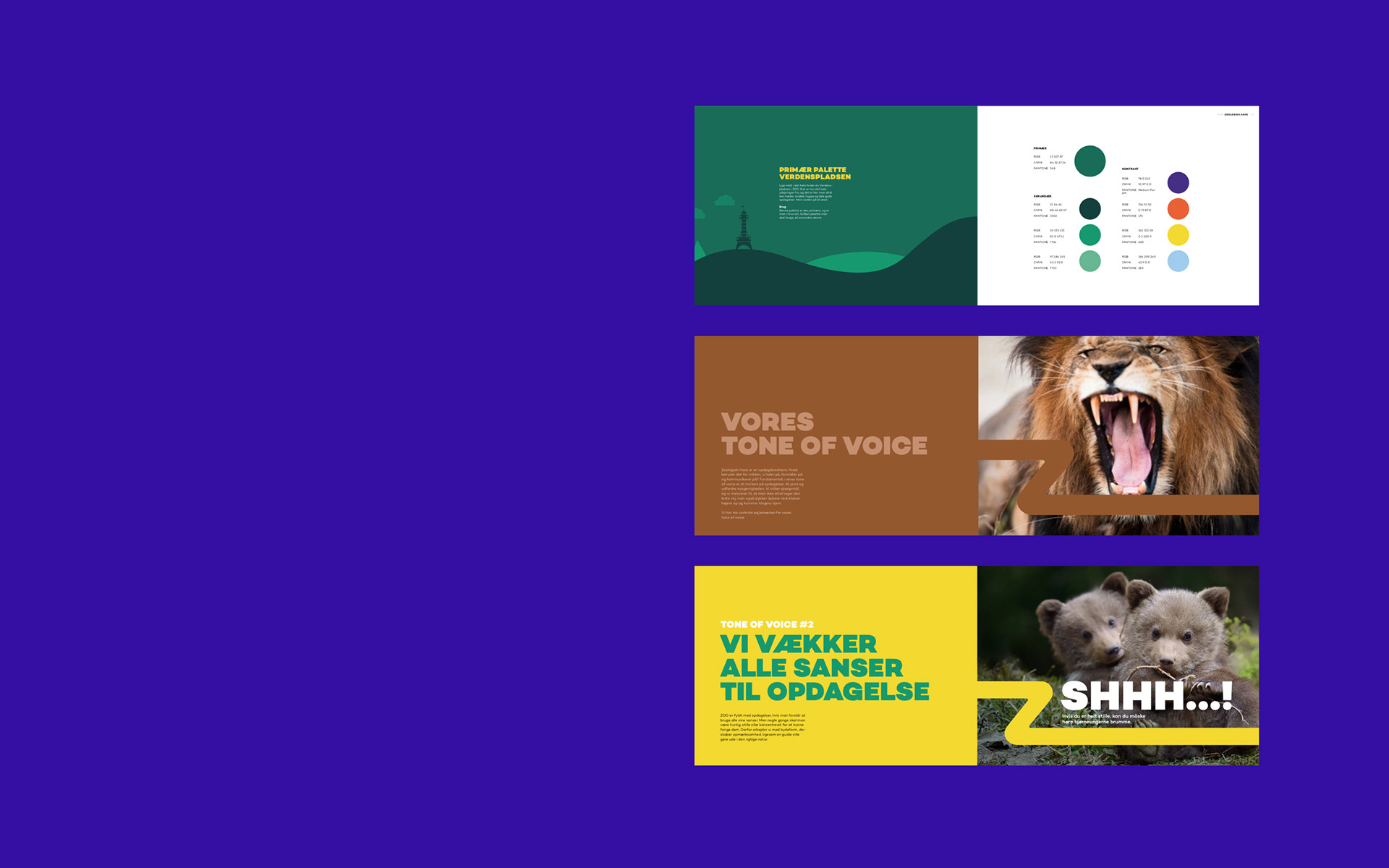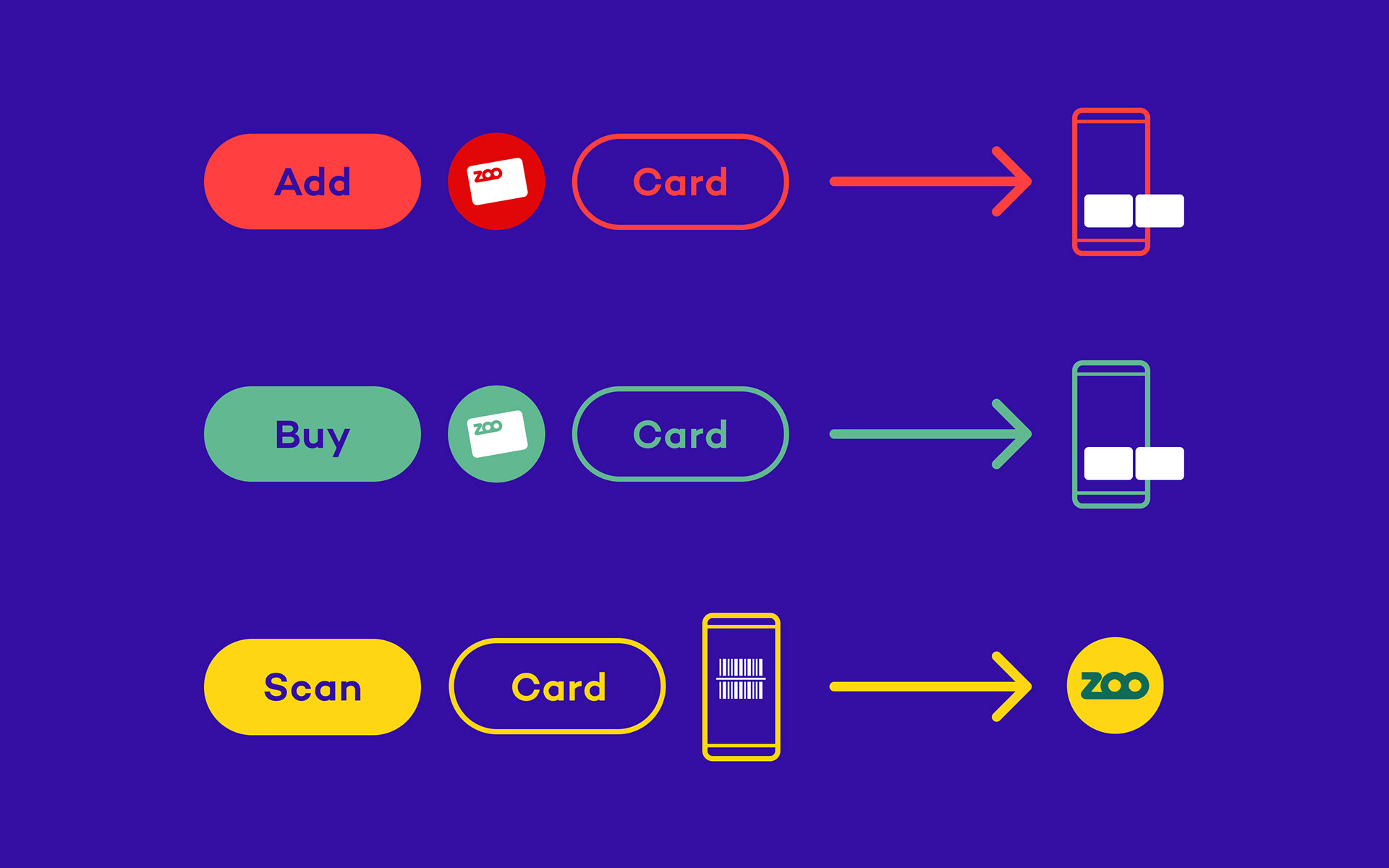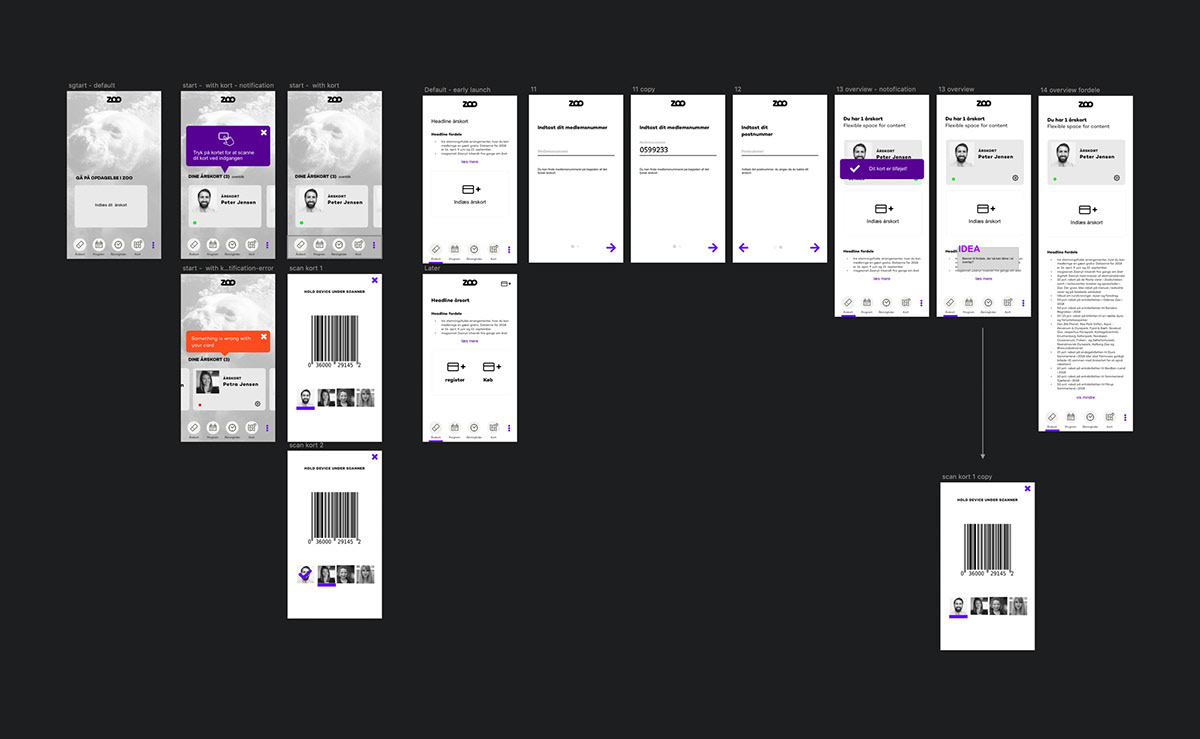 Add existing yearly pass with two simple steps. Upload as many cards as needed (e.g. family), on multiple devices.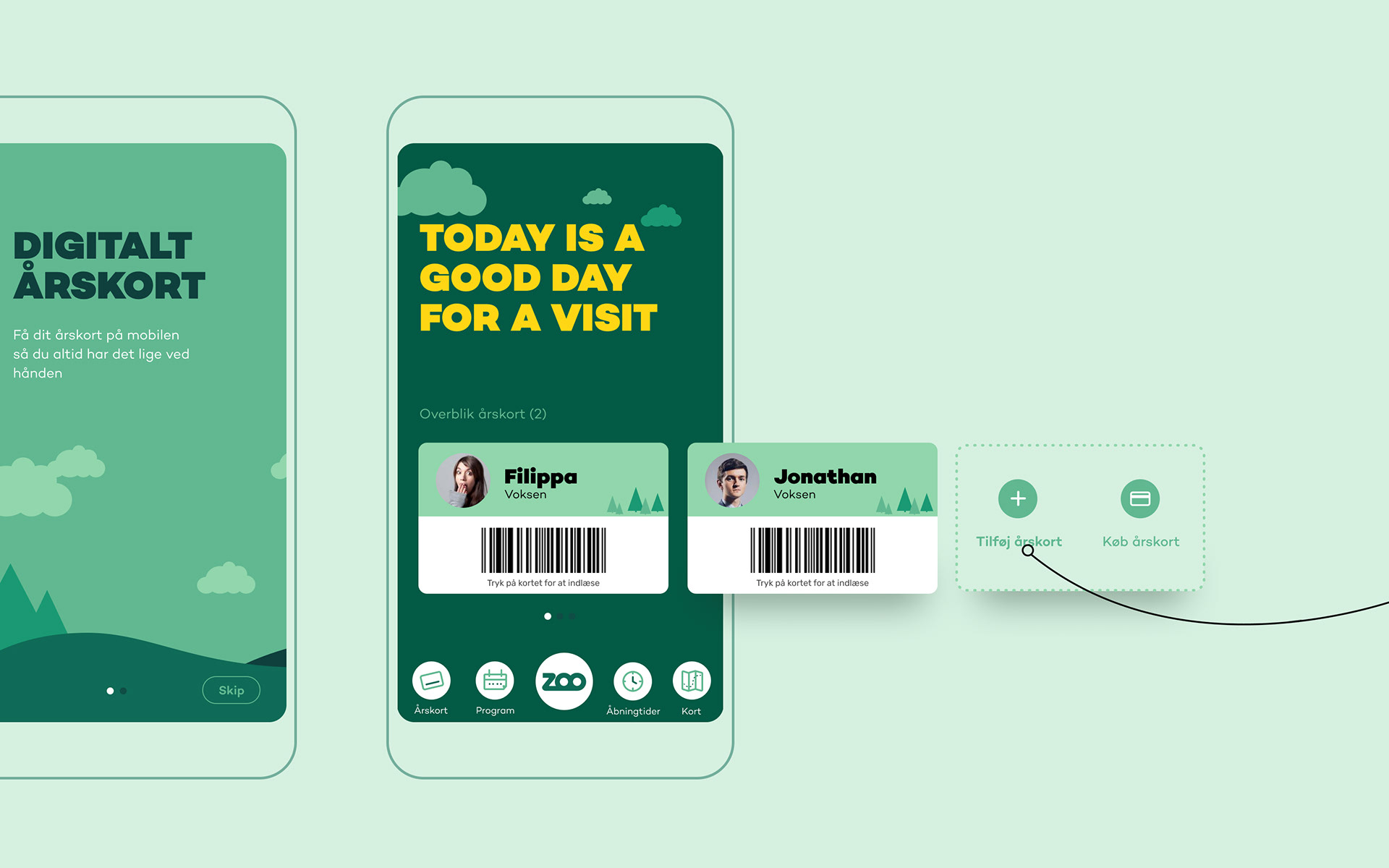 Buy an annual pass within the app and use it right away.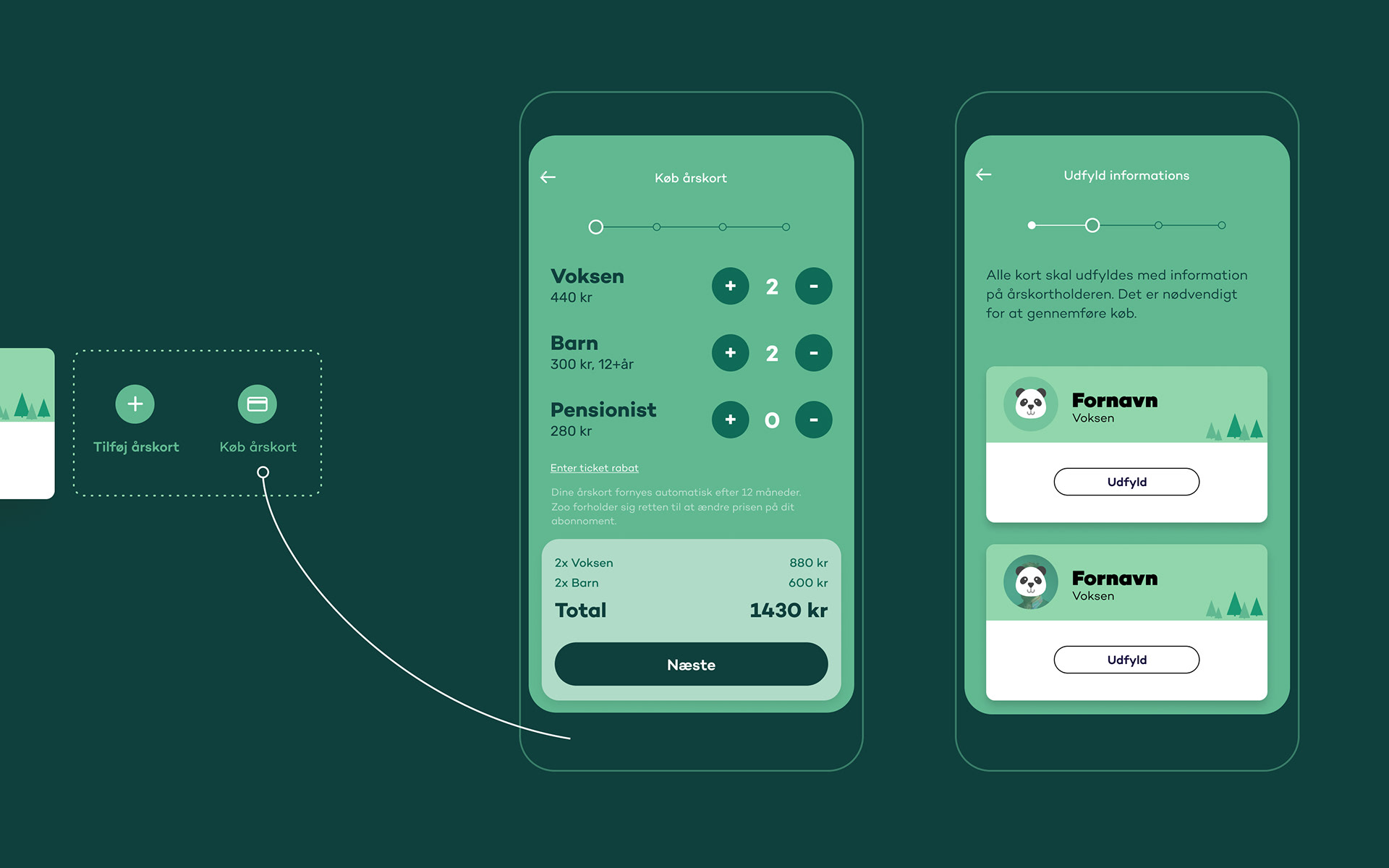 SCAN ANNUAL PASS. SWIPE THROUGH ALL AVAILABLE PASSES ON THE 'SCAN PAGE' FOR EASY AND FAST ACCESS. ENJOY THE ZOO.