Danfoss invited us to rethink the UX for Danfoss city - a showcase site to attract new talents. The first round wasn't as successful as we thought (wrong brief). For the 2nd round, we decided to take it a bit further.
The conversion wasn't as expected. Due to the lack of overview on the start screen, most users tend to click on the first button they saw without exploring the rest of the website. Loads of clicks were necessary to navigate through the site. Users had to leave the page to search or apply for a job.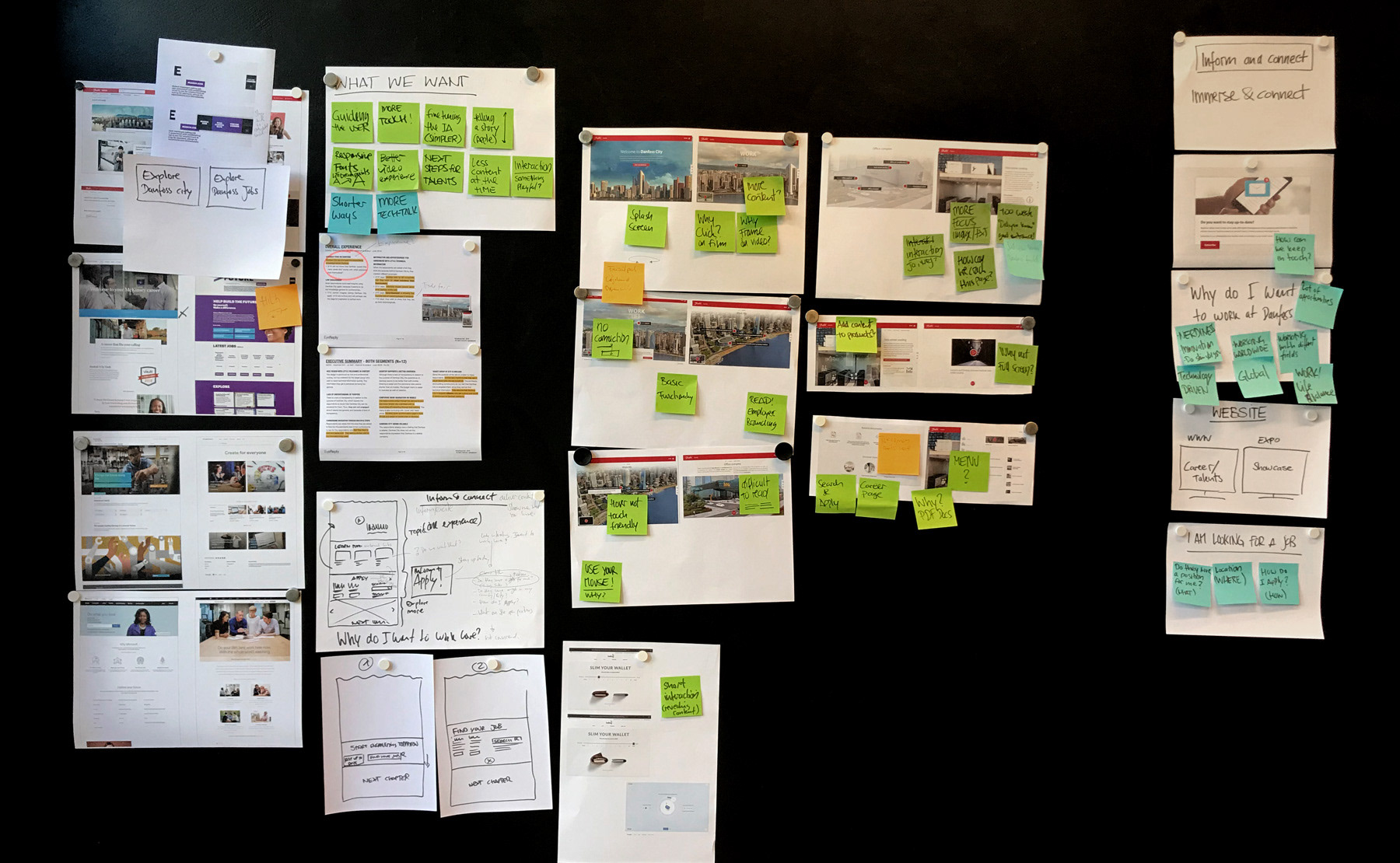 We positioned Danfoss as a valuable global player and showed the opportunities worldwide for talents in changing tomorrow. This concept combines the cases with the open positions available across the globe. We strived towards an experience which makes it easier for talents to apply without leaving the website.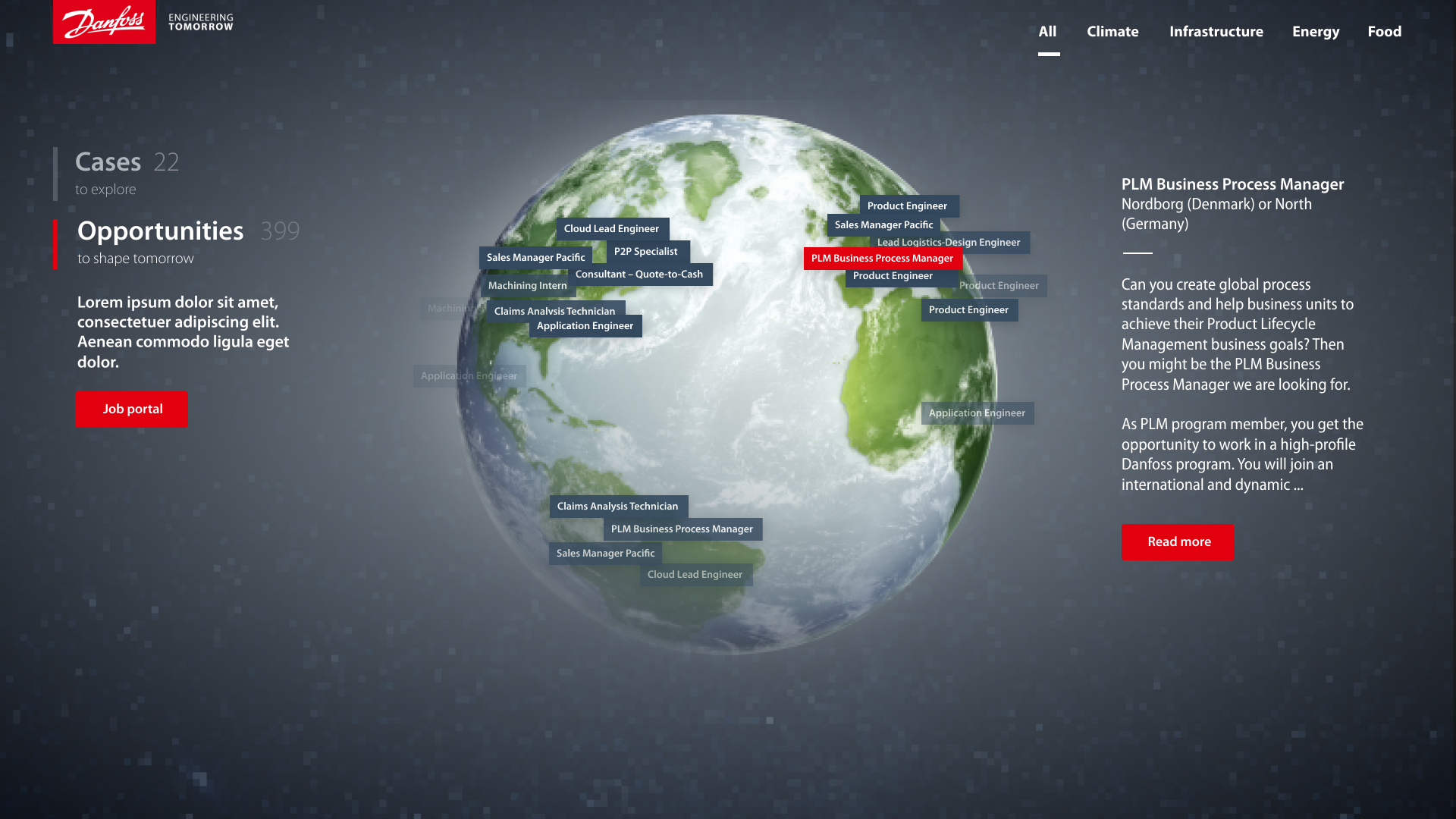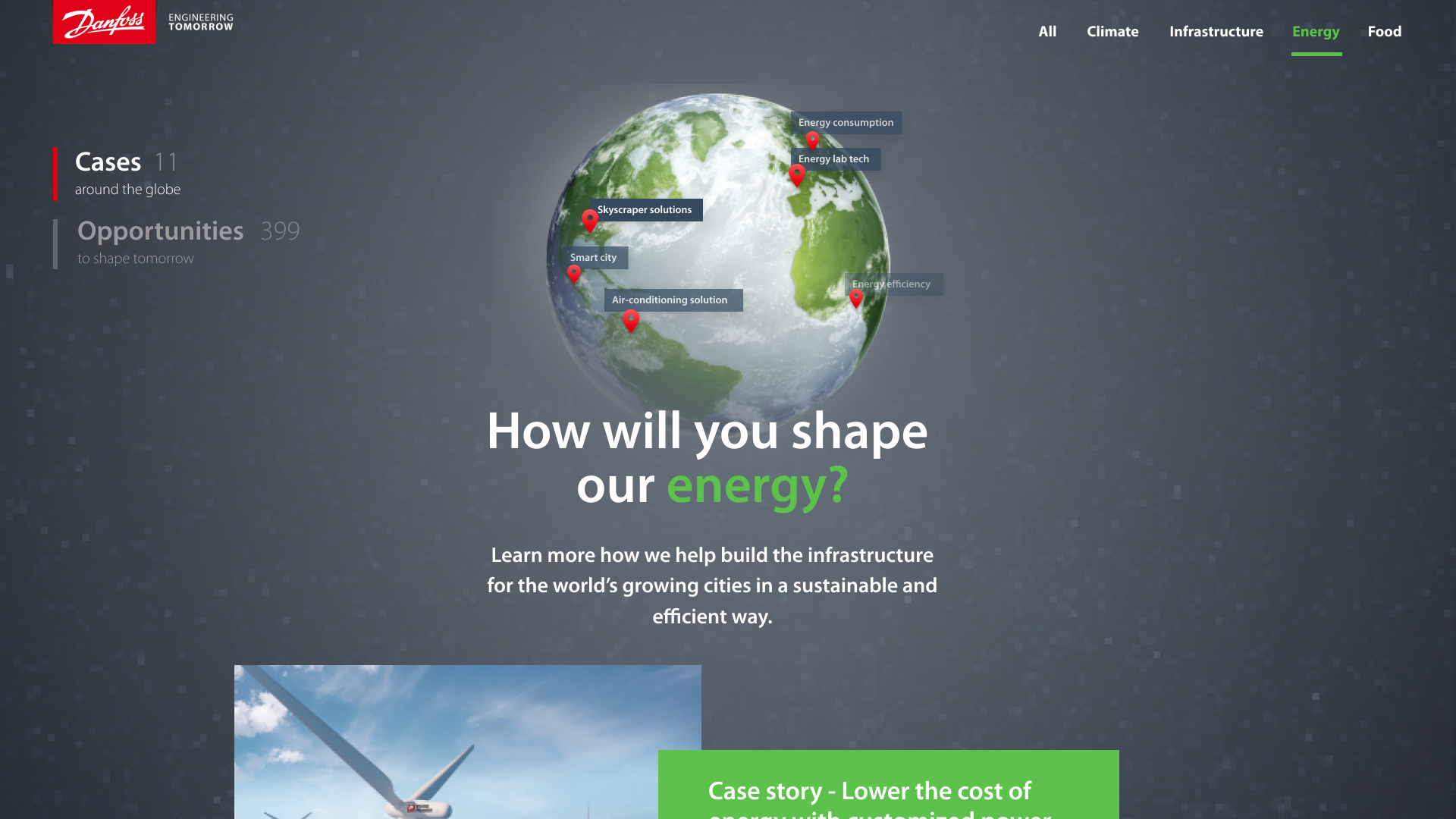 Even when talents are not ready yet to apply, we don't want to lose them. We introduced a new contact module with various possibilities to keep in touch.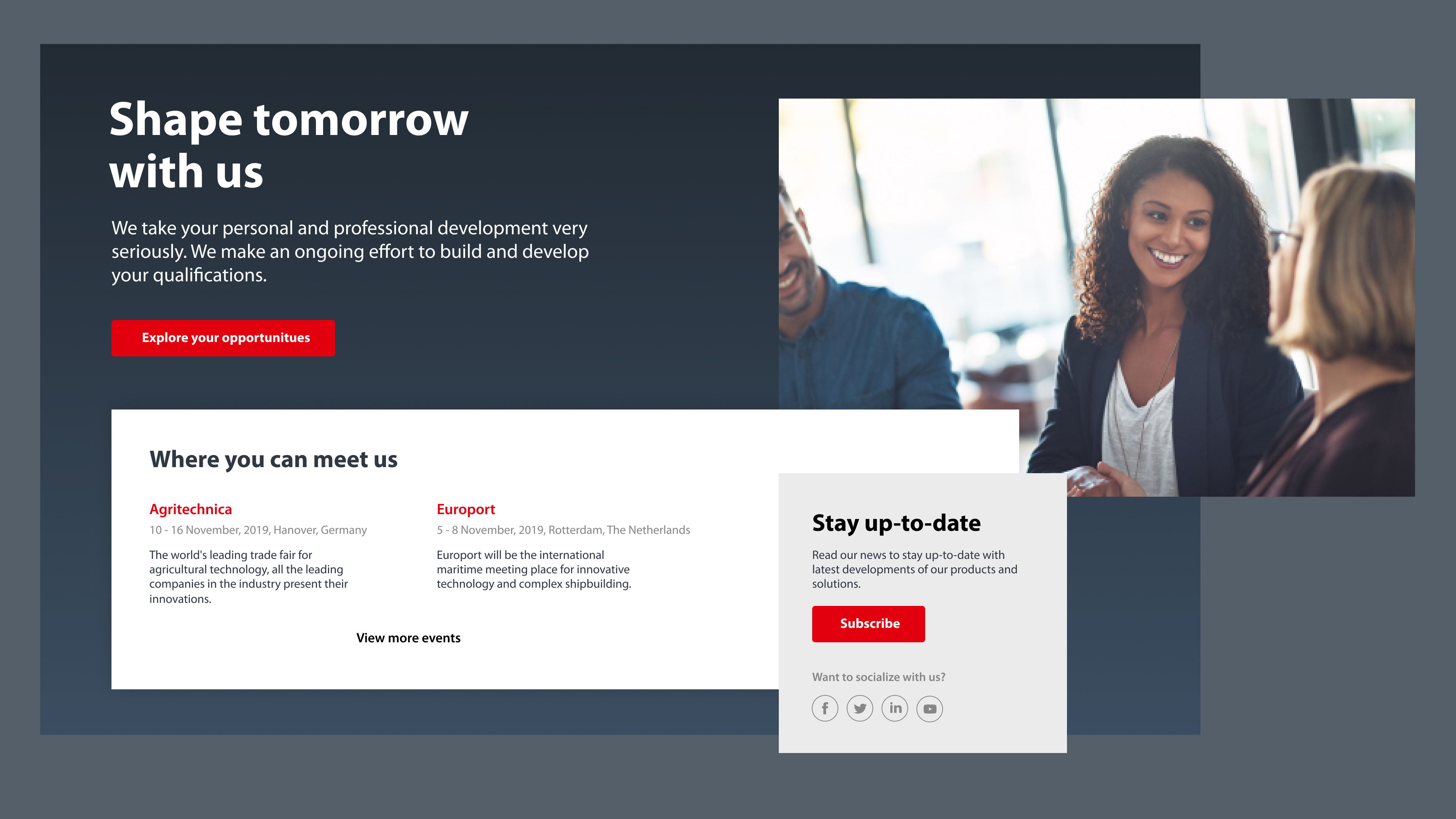 Content and Structure
To give the categories (and content) more substance, we changed them accordingly to the globe idea and matched it with the future goals of Danfoss, supporting the sustainable development goals.